ICAEW launches new brand
Monday 3 April 2017, ICAEW has launched a new brand to ensure it remains modern and relevant to all of its audiences. The re-brand aims to be strong and distinctive to differentiate ICAEW from its competitors in a global marketplace as well as support future strategic aims.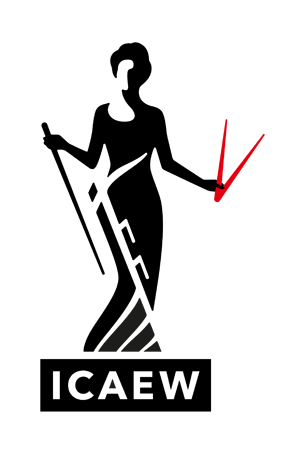 The re-brand is the result of a year of research with key stakeholder groups taking on board comments and feedback. The main change is to Economia and her three symbolic tools. The rod signifies command; the rudder represents guidance and the dividers represent measurement and assessment and are now highlighted in red.
Vernon Soare, ICAEW Chief Operating Officer, said:
"Our marketplace has changed considerably in the last 12 years. ICAEW is an even more international organisation operating within a world of global markets, digital communication and a changing competitor base. A strong, distinctive brand will further enhance and elevate ICAEW's premium position and support our future growth aspirations."
The brand also supports the ICAEW vision of a world of strong economies. This means ICAEW works with others to develop strong, accountable and open economies where people can trust data, leaders can make good decisions, public finances are transparent and businesses are accountable.
The ICAEW will be changing many of its printed and digital materials immediately along with its website. Members will be able to use the new member or firm logo on their stationery and marketing materials, subject to membership regulations but have until the end of 2018 to adopt the new identity.
Media enquiries
Please direct all media inquiries related to this article to:
Caroline Florence - ICAEW press office
Tel: +44 (0) 207 920 8564
Email: Caroline.florence@icaew.com