Each video lasts around 10 minutes and is freely available for all to view. These videos are aimed at money laundering reporting officers, compliance principals and people in regulatory roles. These could also be used as a training tool for your staff.
Featured video
Sanctions
How sanctions work and apply to ICAEW firms.
View all videos
Displaying
1-6
of
6
results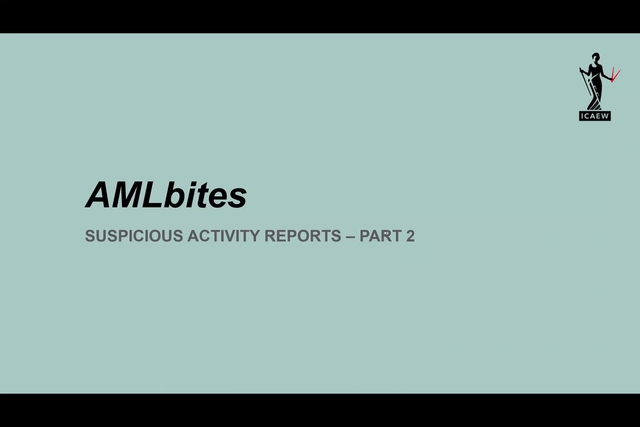 AMLbites - Suspicious Activity Reporting (SARS) Part 2
In part 2 of our video on Suspicious Activity Reporting, our quality assurance team focuses on tipping off, the privilege circumstance reporting exemption and the circumstances when you should submit a Defence Against Money Laundering request to the National Crime Agency.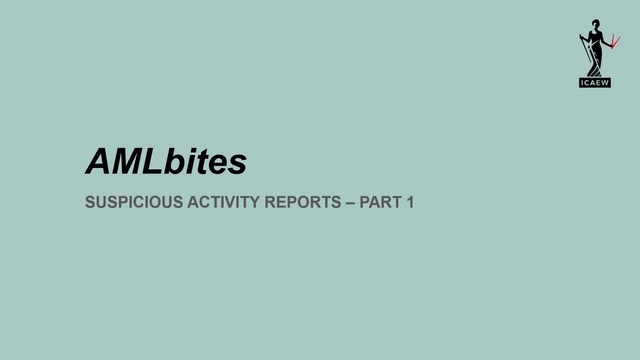 AMLbites - Suspicious Activity Reports Part 1
In this short video we cover some key topics around suspicious activity reporting. Topics include the relevant regulations, obligations of the accountant, when to submit a suspicious activity report and what happens to it, what do the National Crime Agency term a 'good quality SAR'? and also highlights further guidance including AMLbites: suspicious activity reports part 2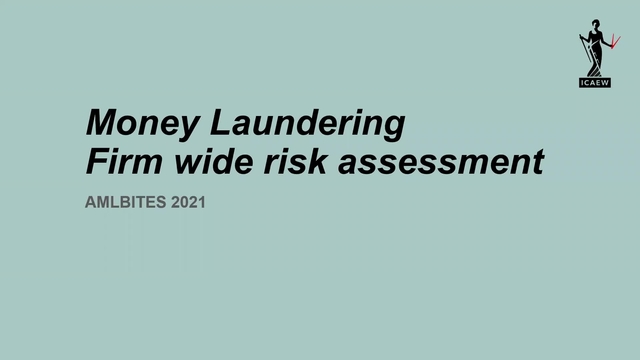 AMLbites - Firm-wide risk assessment
Learn about the regulatory framework, the steps of firm wide assessment and the risk factors you need to consider. We will also tell you where you can find guidance resources.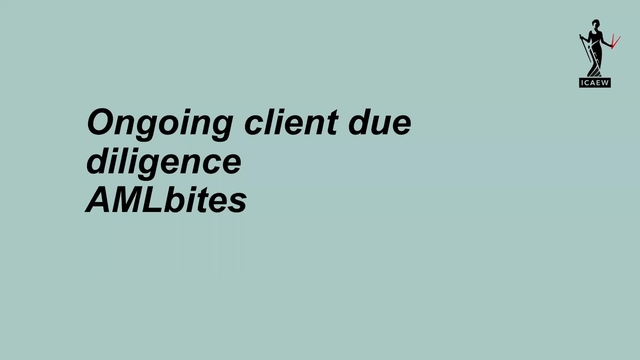 AMLbites - Customer Due Diligence (CDD) - Part 3: Ongoing Monitoring
Find out why ongoing CDD is required, how often to perform it, what you need to do and what you need to document.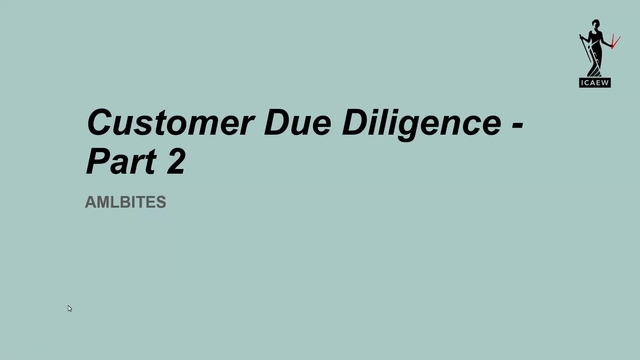 AMLbites - Customer Due Diligence (CDD) - Part 2: Enhanced Due Diligence (EDD)
Learn about Enhanced Customer Due Diligence (EDD) and the aspects you need to consider when undertaking a customer risk assessment. We will also provide you with practical advice on the additional measures you can take to verify clients.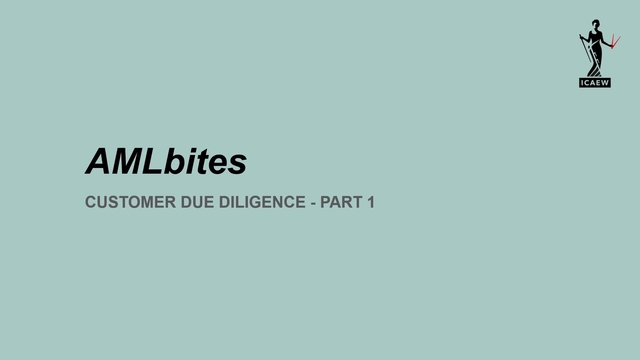 AMLbites - Customer Due Diligence (CDD) Part 1
Sandy Price from ICAEW's AML supervisory team discusses the basics of client due diligence in the first AMLbites video. This short recording focuses on when to perform CDD and the stages of CDD.
Displaying
1-6
of
6
results