Celebrating 100 years of women in chartered accountancy
In May 2020, ICAEW will mark a pivotal moment in our history's advancement of access to the profession – the admittance of our first female member, Mary Harris Smith.
Mary joined ICAEW following the passing of the Sex Disqualification (Removal) Act in December 1919. This Act was a significant step forward for women entering a range of professions as it stipulated that: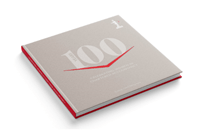 The story
A book telling the story of the first 100 years of female chartered accountants will be published in the autumn of 2019, and an electronic version of it will be available on this page.
Events
We want to recognise and celebrate the achievements of our members across the world. We are holding a series of different events throughout 2019 and 2020 to mark the centenary. Where a country is linked, click on it to find out about the upcoming event there.
Australia
Belgium
Canada
China
Cyprus
New Zealand
Singapore
Portrait commission
To mark her tenacity, determination and impact on the profession, ICAEW has commissioned a portrait of Mary Harris Smith. An original work, this oil on canvas portrait by Toby Wiggins RP will be hung in Chartered Accountants' Hall in 2020, as a permanent way to honour her achievement and the many female members who follow in her footsteps. We'll let you know here when it's ready to be unveiled.

Portraits of Mary Harris Smith from The Woman's Signal (1895), Daily News (1904), Pall Mall Gazette (1919), Daily Mirror (1919), Leeds Mercury (1920)

economia centenary coverage
ICAEW President Fiona Wilkinson is leading the celebrations throughout her presidential year, June 2019 to May 2020, which fortuitously culminates in the month when we celebrate 100 years exactly of female membership at ICAEW.
Throughout Fiona's presidential year, economia will feature a special series of articles charting the journey of female chartered accountants.
Tell your story
The heart of our centenary campaign is to bring to light the stories of our members in chartered accountancy, so we can fully grasp the progress we've made and understand what more there is to do to achieve gender equality in the profession.

We want to hear what barriers you've faced; how you've overcome barriers; and where you haven't been so successful – the good and the bad. We are building a digital archive of our female members' experiences – and we want to hear from you.